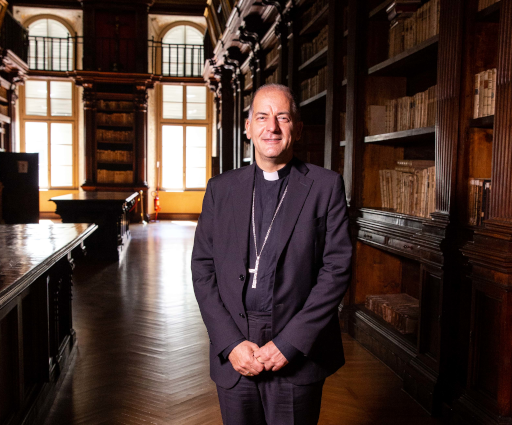 Archbishop Giampietro Dal Toso was ordained a priest on June 24, 1989 for the diocese of Bolzano-Bressanone. After three years of ministry in the diocese, he studied philosophy at the Pontifical Gregorian University, earning his doctorate in December 1997. In June 2001, he obtained a degree in Canon Law at the Pontifical Lateran University.
In 1996 he took up service as an Official of the Pontifical Council "Cor Unum". In 2004 he was appointed Under-Secretary of the same Dicastery and Secretary since 22 June 2010. He held the office until the dissolution of the Dicastery in the new Dicastery for Promoting Integral Human Development on December 31, 2016. On November 9, 2017, the Holy Father appointed Msgr. Giampietro Dal Toso Adjunct Secretary of the Congregation for the Evangelization of Peoples and President of the Pontifical Mission Societies, conferring him the dignity of titular Archbishop of Foraziana.
He received episcopal ordination the following December 16 from Cardinal Fernando Filoni, Prefect of the Congregation for the Evangelization of Peoples.