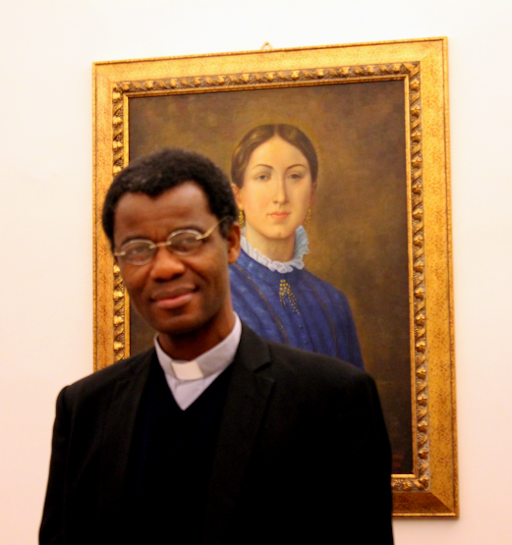 Father Guy BOGNON was born in Adjohoun (Ouémé, Benin) on 12 June 1969 and was ordained a priest on 21 October 2000. He studied at the "Saint Paul" minor Seminary in Djimè*, the Notre-Dame de Fatima Seminary in Parakou, therefore, after the preparatory Seminary in Porto-Novo, at the major Seminary "St. Gall" of Ouidah, where he earned his bachelor's degree in theology. After his priestly ordination he was Vicar of the Cathedral of Porto Novo.
In 2002, in France, he joined the Compagnie des Prêtres de Saint Sulpice (PSS), of which he became a member in 2005 after a formation period in Montreal (Canada).
He holds a degree in biblical theology from the University of Toulouse (France) and a licentiate in biblical exegesis from the Pontifical Biblical Institute (Rome) and the Hebrew University of Jerusalem. Then from 2009 to 2013, he was a formator and teacher at the St. Gall major Seminary in Ouidah, in charge of the formation of PSS candidates in Benin, Burkina Faso and Togo, in charge of the permanent formation of young priests of the diocese of Porto Novo.
In June 2013 he was appointed Rector of the "Saint Paul" interdiocesan major Seminary in the diocese of Abomey (Benin).
In 2015 he was called to Rome to collaborate in the Secretariat of the Society of St. Peter the Apostle and in 2018 he was appointed Secretary General of the Society.
*Since 2008 this seminary has been transformed into a major philosophy seminary.