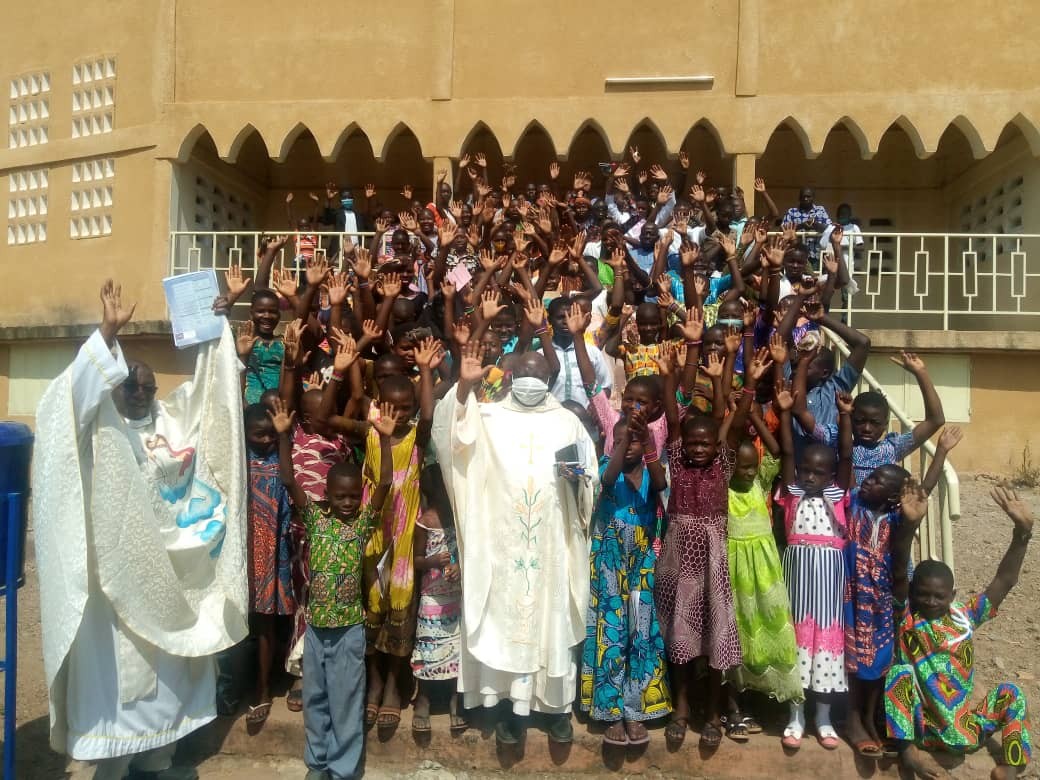 World Day of Missionary Childhood
The Pontifical Societies of Missionary Childhood promote the World Day of Missionary Childhood on January 6, in which we remember how children and young people from all over the world feel part of a single family, the people of God, who walk together with commitment to announce Christ and make him known to those who have never heard of him. "This year the International Secretariat of the Pontifical Society of Missionary Childhood proposed 'witness' as a common theme for the year 2021 to all the National Directions", explains the Secretary General, Sr. Roberta Tremarelli.
"Be my witnesses is the invitation that Jesus addresses to his disciples and therefore to every baptized person, regardless of age. The children and young people involved in missionary childhood activities during the year are committed to having a heart open to the love of God and the needs of others. On Missionary Childhood Day, in particular, they have the opportunity to share their commitment in prayer and offering".
Children and young people are the main protagonists of missionary animation in the world. They are young missionary disciples who evangelize with prayer and witness at home, at school and places they attend together with their peers. "This year, due to the pandemic, many Missionary Childhood Days will not be celebrated at a national level with a meeting of all children and young people, but probably at a parish and group level", continues Sr. Tremarelli. "The possibility of using social media will give the opportunity to expand participation, therefore I can say that despite the difficulty of this time marked by the pandemic, we have the opportunity to meet more people, even if virtually. Many national directions have already organized Children's Day with slogans and materials suitable for inviting children and young people to commit themselves and get involved in the Charism proposed by the Missionary Childhood Society". The involvement of children, thanks to their sensitivity, also involves that of families. "Therefore, the first place where children are witnesses is precisely the family. It is a mutual witness: parents give witness of their faith to children and at the same time children and young people testify the commitment to think of others to their parents, those others who go beyond their own family, beyond their neighbourhood, beyond their own country. During a digital meeting on Zoom with children, teenagers, animators and diocesan directors, a boy asked me "We already pray for children in the whole world every day according to the Charism, but how can we realize today the offer of sacrifices and collection of material offerings?" This boy was worried because due to the pandemic they could not gather and therefore asked how he could raise and offer his little money to help children in the world. This struck me very much because it shows that there is really concern for other peers in these children and young people".
Getting involved in the Society of Missionary Childhood and Adolescence helps children, young people, families and animators to open their hearts to others and to have the infinite horizons that Jesus indicated.