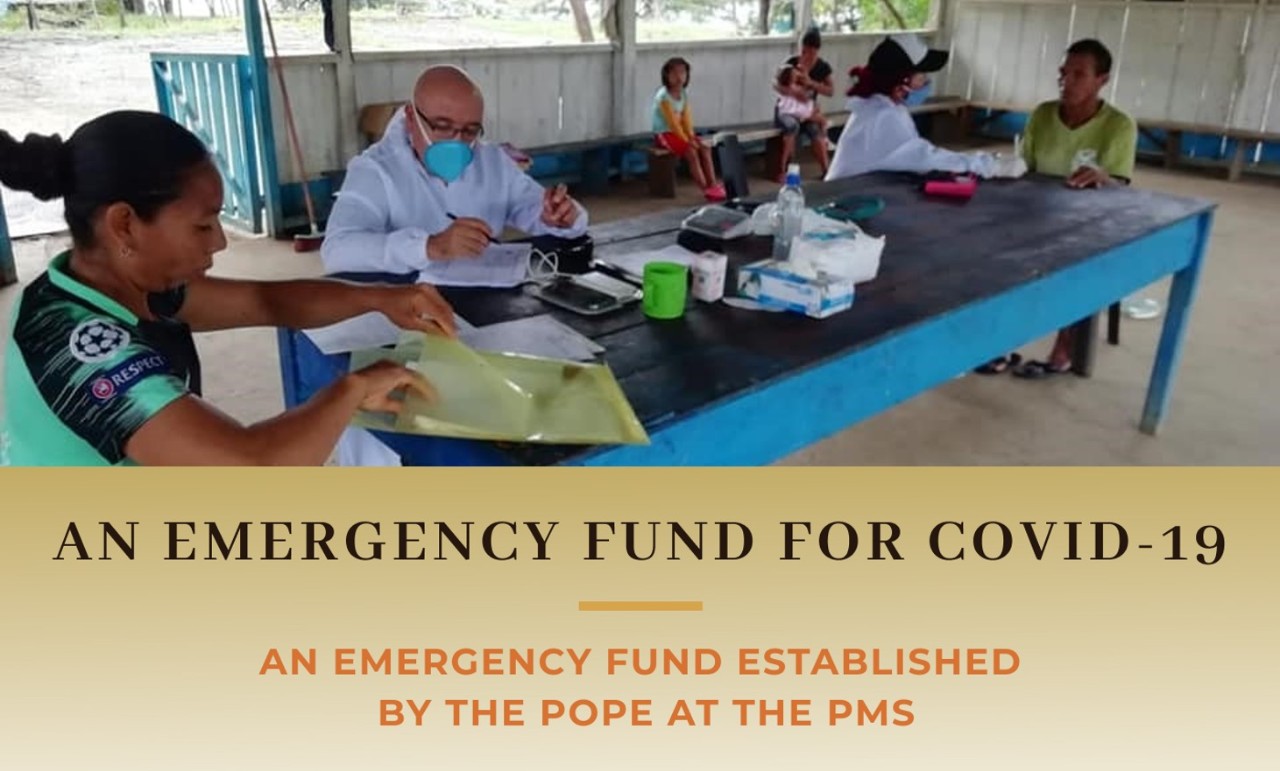 The Dioceses of Dapaong (Togo), Farafangana (Madagascar), Ilorin (Nigeria), Kankan (Guinea) and the Apostolic Vicariate of El Beni (Bolivia) and that of Inirida (Colombia)
The initiatives carried with the subsidies received
The Emergency Fund established by Pope Francis at the Pontifical Mission Societies, thanks to the generosity of many, has for months been responding to requests from dioceses from all over the missionary world. 
Mgr. Banléne Guigbile, bishop of Dapaong (Togo), donated the subsidy received to the Covid-19 emergency Group which was established last March in order to coordinate the diocese's contribution to the response to the pandemic in progress. Concrete actions carried out concern the training of community animators in order to inform and sensitize the local population and give support for families in a state of vulnerability. 
Mgr. Roberto Bordi OFM, Apostolic Administrator of the Apostolic Vicariate of El Beni (Bolivia) used what he received from the Emergency Fund in medicines and vitamins, allocating them to families particularly exhausted by the quarantine and by the pandemic that prevented them from working and therefore for providing to their livelihood. The distribution took place through the parishes of Trinidad, seat of the vicariate. 
Mgr. Gaetano di Pierro, bishop of Farafangana (Madagascar), through the Administrative Council of the Diocese and together with the Head of Catholic Schools, used the subsidy to support 37 Catholic schools in the diocese. 
Mgr. Paul Adegboyega Olawoore, bishop of Ilorin (Nigeria), was able to provide for the sustenance of the pastoral workers of the diocese. 
Mgr. Joselito Carreno Quinones, Apostolic Vicar of Inirida (Colombia), allocated the subsidy received to complete the amount earmarked for the teachers of the Vicariate school. 
With the subsidy received Mgr.Emmanuel Félémou, bishop of the diocese of Kankan (Guinea), supported the implementation of pastoral activities, helping to strengthen the pastoral mission at all levels, from initiatives at the level of pastoral care of proximity, to allow all the faithful to approach the Eucharist, visits to families, support for marginalized people, collaboration with other religious confessions.