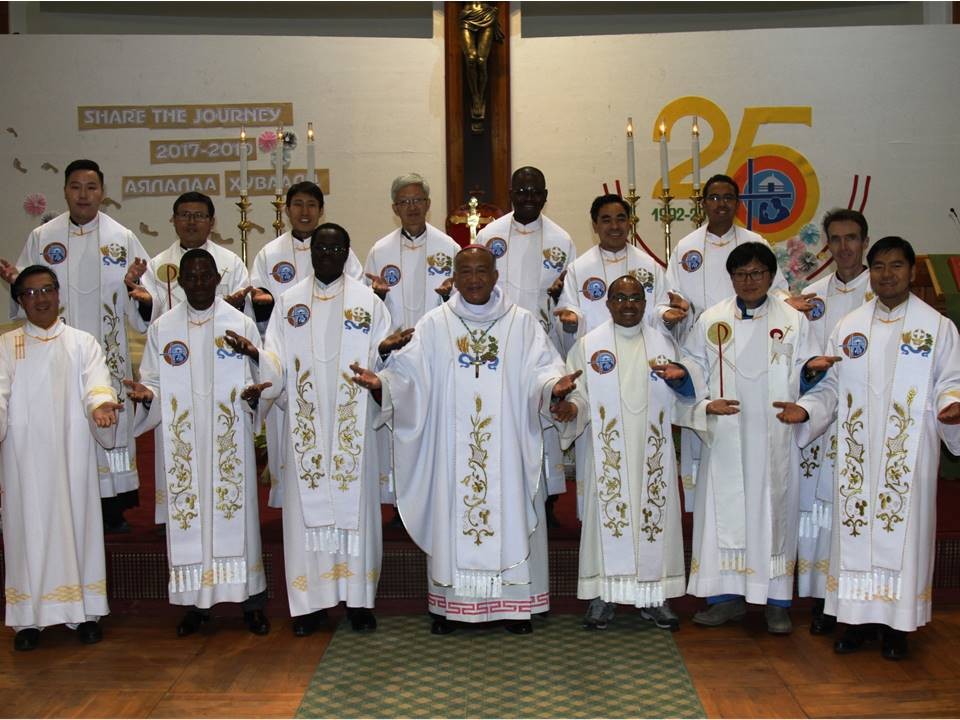 POPF: Evangelization and charity, a fundamental combination in this complex historical moment
Father Tadeusz J. Nowak, OMI, General Secretary of the Pontifical Society for the Propagation of the Faith (POPF) expresses his satisfaction to Agenzia Fides regarding the decision of the Holy Father to set up a special Covid-19 emergency fund for the Pontifical Mission Societies (PMS): "Pope Francis has a deeply missionary heart and a special concern for those who suffer". The PMS are a worldwide network of prayer and charity at the service of the Holy Father in his concern for the missionary efforts of the Church and for the Young Churches in mission lands and are concerned about the pandemic crisis in mission lands. The Pontifical Mission Society for the Propagation of the Faith (POPF) assists the Church in mission lands with projects aimed at direct evangelization and the specific emergency fund to guarantee ecclesiastical structures and missionary efforts threatened by the pandemic is intended to guarantee support to essential ecclesiastical structures during the crisis. The requests of the Bishops of many dioceses concern: aid for the clergy, catechists and other pastoral workers who are left without support even for basic needs due to the pandemic; funds to ensure the broadcast of the celebration of Mass (and other evangelization programs) to countless families in quarantine through various media platforms; other initiatives that involve the ecclesiastical structures of the local Church. Father Nowak is particularly grateful to the National Directors of the PMS who have worked zealously to encourage people of good will in their respective countries to pray for all those affected by the pandemic and to donate their offerings to the Emergency Fund and stresses that "In this special moment of world crisis, therefore, the link between evangelization and charity is fundamental.
Fortunately, the central charism of the PMS is prayer and charity at the service of the mission of the Church. This is the legacy that our beloved foundress, Pauline Marie Jaricot, left to the Church. We are delighted that the day of her beatification is now on the horizon".