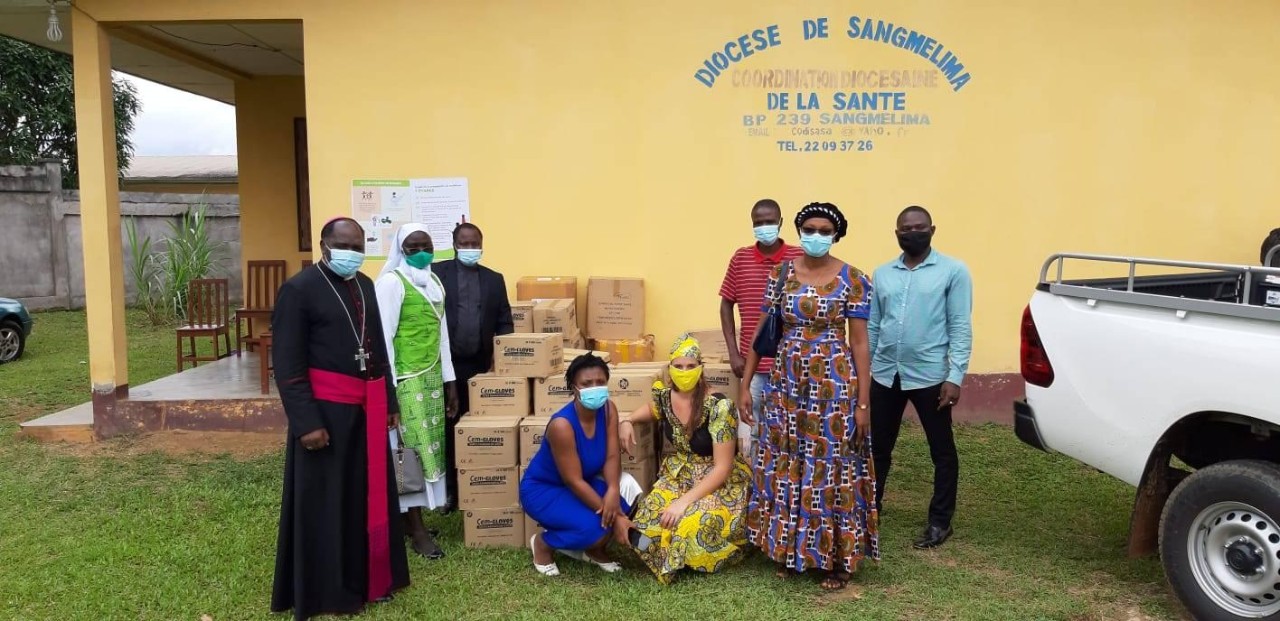 Emergency Fund for Covid-19: The Health Coordination of the Diocese of Sangmélima (Cameroon) and the Radio Jubilee of the Diocese of Fort Portal (Uganda)
The Health Coordination of the Diocese of Sangmélima, Cameroon, announces that the donation received from the PMS Covid-19 Special Fund has been used in preventing the virus and helping diocesan health facilities. The pandemic in Cameroon made itself felt even more dramatically by the lack of adequate information capable of explaining to the population the preventive measures to be taken. This is why the Diocesan Health Coordination team wanted to equip the health facilities with information posters concerning the prevention of the disease with simple basic gestures that are able to make a barrier to the spreading of the virus and each dispensary has been equipped with preventive health material. The health facilities of the diocese that have benefited from the fund are twelve, in the four health districts present in the departments of Dja and Lobo. The beneficiaries can be divided into two large groups: indirect beneficiaries, the approximately 350,000 inhabitants of Sangmélima department who come into contact with the health centers, and the direct beneficiaries, the 70 members of the health staff of Catholic dispensaries. In addition, this contribution has effectively demonstrated the collaboration and cooperation between local ecclesial realities and those of the rest of the universal Church, increasing people's confidence in Cameroonian Catholic health centers in the absence of public hospitals. 
The diocese of Fort Portal, Uganda, expresses its gratitude through Fr. Gerdal Akugizibwe, director of the local PMS, for the donation from the special Covid-19 Fund set up by the Pope at the PMS, which made it possible to finance catechism radio programs for children. Thanks to this help it was possible to reach many children and their parents blocked by confinement. Thanks to the contribution, radio programs of prayer, on the sacraments, on the Bible, on the protection of children and their formation, on children who have special needs, on the role of parents and the family, on domestic violence, on cultural values and on the Encyclicals Fratelli Tutti and Amoris Laetitia were carried out. The programs, broadcast by Radio Giubileo, enriched by numerous testimonies, have allowed parents to grow in their role and faith.