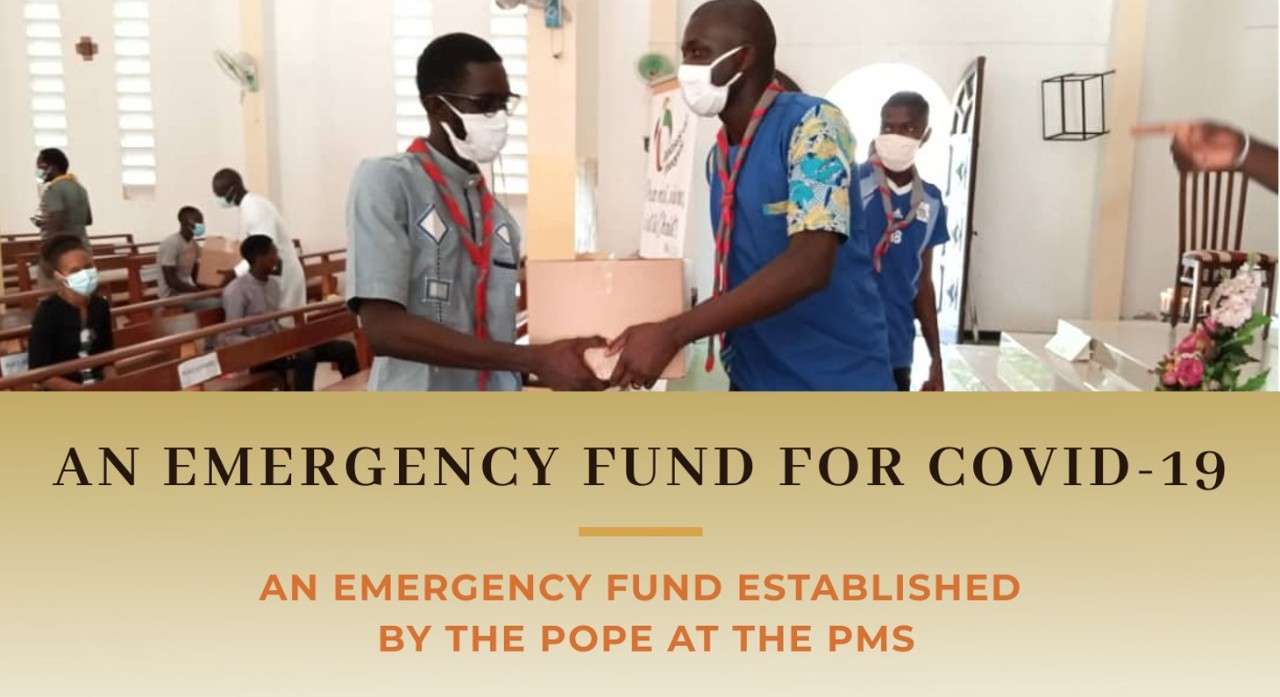 The Diocese of Atakpamé (Togo) and the Diocese and Archdiocese of Dakar (Senegal)
The initiatives carried thanks to the subsidies received
His Exc. Msgr Nicodème Barrigah, Apostolic Administrator of the diocese of Atakpamé, Togo, expresses his personal gratitude and that of the whole diocese to Pope Francis and to the PMS for the pastoral concern that allowed them to receive a contribution thanks to the special Emergency Fund wanted by the Holy Father. The aid was used in three areas: at a childhood level, basic foodstuffs were purchased to overcome the emergency and awareness-raising works were carried out among families to better defend the little ones from the pandemic; at a pastoral level, the structures put in crisis by the decrease in offers were helped, in particular the diocesan radio Virgo Potens, an indispensable communication tool in a context of confinement like the present one; on a vocational level, the diocesan commission in charge gave aid to seminarians, including medical aid for those who were sick.
Father Raphael Diop, S.S.S., Director of the PMS of the archdiocese of Dakar, Senegal, on behalf of the Office of the Universal Mission and Missionary Cooperation of his archdiocese and of archbishop His Exc. Msgr. Benjamin Ndiaye, thanks the PMS for the solidarity shown. The Covid-19 Emergency Fund was used to facilitate the activities of the kindergartens in Medina and Nianing and to help the children of families belonging to the Archdiocese.
Missionary October saw the creation of a "missionary caravan": ten thousand masks and ten thousand disinfectant gel bottles were packaged and school supplies and basic products were purchased: during a tour that involved the decanates of Niayes, Sine, Petite Côte, Grand Dakar Yoff, Plateau médina the caravan started to raise awareness and distribute health kits and school supplies. The theme that guided the missionary caravan was "I protect myself and I protect others", in response to the solicitation of Pope Francis expressed on World Mission Day.