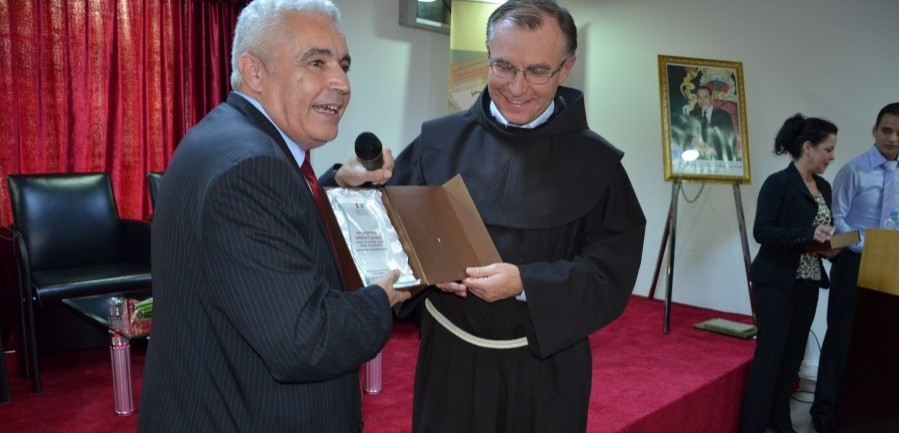 News for Fr. Simeon Stachera, OFM, National Director of the PMS in Morocco
Fr. Simeon Stachera OFM, National Director of the PMS in Morocco, received an award from the Moroccan government for his dedicated efforts in Christian-Muslim dialogue and in the preservation of cultural values of that country:
«Greetings from the Moroccan mission in this time of hope from the RESURRECTION OF CHRIST and intense prayer during the hardships provoked by the pandemic seeking the ways of God....
Pleasant news from the Moroccan authorities who have recognized our involvement in the life of this country. The Moroccan Ministry of Culture has awarded me a commendation for my work for Christian-Muslim dialogue and for the preservation of Moroccan heritage. For many years, I have participated in rescuing documents and transferring them to the National Archives in Rabat, which previously knew nothing of their existence. It began with a doctoral thesis on documents published by the Sultan and continues with documents in the diocesan archives, which is full of treasures accumulated by the Franciscans in the last 500 years, which neither the Royal Archive nor the National Archive has in their possession.
With joy and a heartfelt greeting, I pray that the love of Christ be our daily strength, that we never tarry on the road, but constantly seek new challenges to cross.

For Easter announcing the joy or the Resurrection and the madness of God's mercy. Greetings: Simeon»
May love be the hallmark of our ministry!
Love without limits. The way of Jesus is the way of mercy.