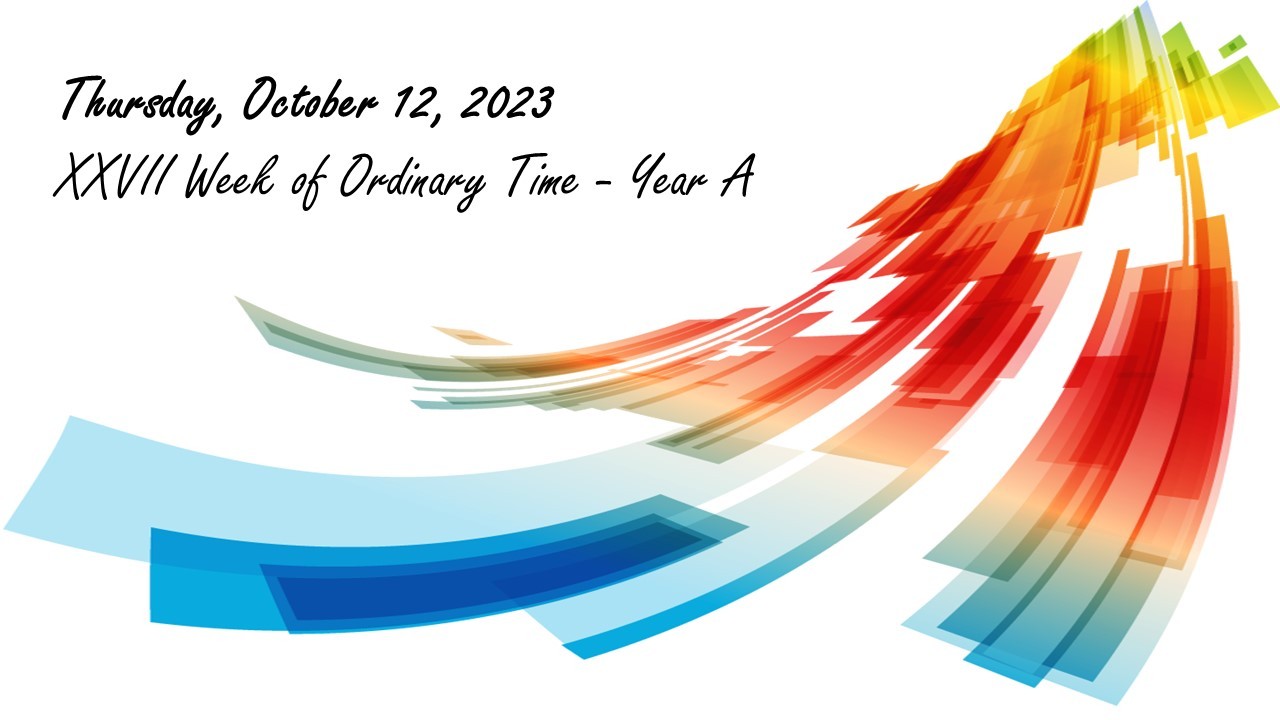 Thursday, October 12, 2023
Ml 3:13-4:2;
Ps 1;
Lk 11:5-13
"Father, I prayed for so many months and God took my son away. Why didn't He hear my prayer?" Such conversations are always difficult, especially when there are emotions related to the loss of loved ones. Where in all this can we find assurance from Jesus in today's Gospel that our prayers will be answered?
Saint Francis Xavier once wrote that "The most terrible danger is the loss of trust in God in the midst of the greatest tragedies." Each of our prayers is answered, but not all our ideas for life are God's ideas. Often the requests we make are more an extortion of God's will than a consent to the implementation of His plan. Sometimes it is difficult for us to understand what God expects of us or what His plans are in getting us through some concrete events in life. In the end it is not a matter of a full understanding of God's will, but of trust in Him. We are God's children, and God, like a great parent, gives us everything we need. He gives it to us according to His plan, amid situations and things that we cannot understand at that moment.
It is difficult for a person to remain in prayer, especially when life does not go according to his plan. However, God in his wisdom acts and listens in his own way, first and foremost by giving himself. Therefore, in situations when we feel that our prayers have not been answered, we must trust in God and pray that the light of the Holy Spirit will make us understand God's work in the plan of our salvation.