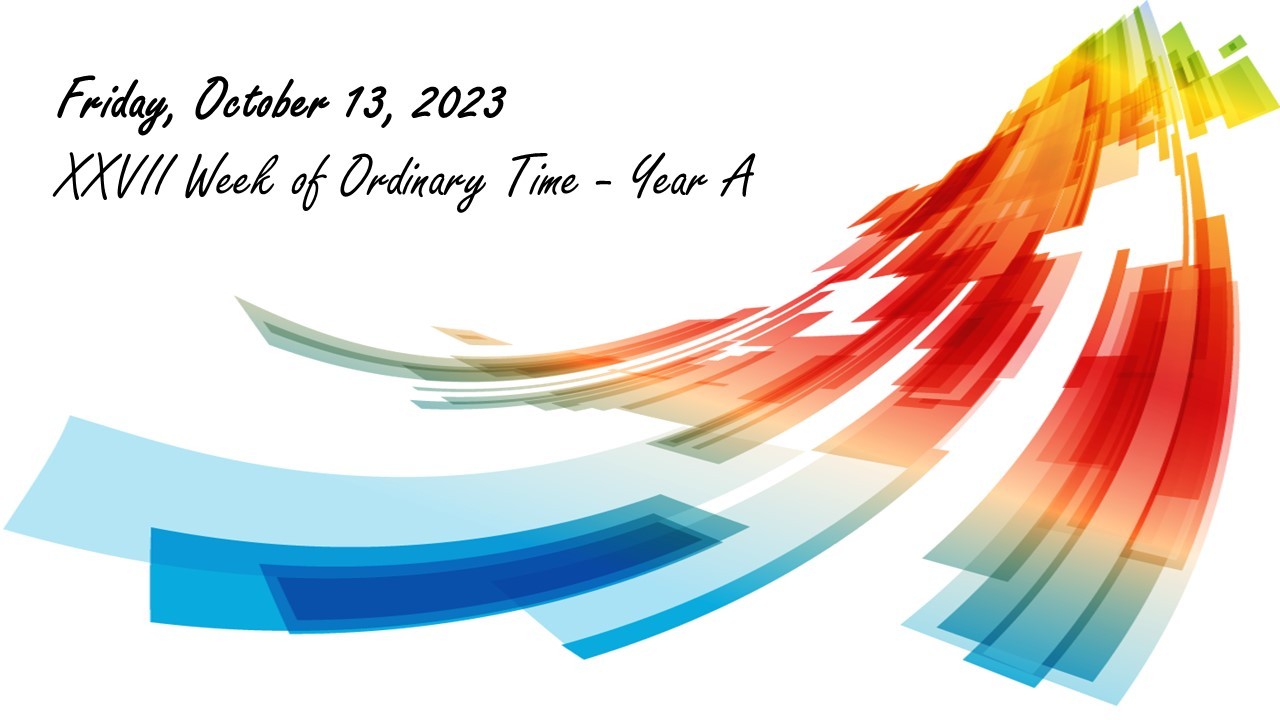 Friday, October 13, 2023
Gl 1:13-15; 2:1-2;
Ps 9;
Lk 11:15-26
Little Teresa, every time she received Holy Communion, paraphrased the words of St. Paul the Apostle from the letter to the Galatians, saying, "No longer do I live, but Jesus lives in me." He understood perfectly that the human heart cannot remain empty, that someone must live in it. And the choice is simple: if Christ who brings peace does not dwell in it, then all the evil spirits mentioned in today's gospel will dwell in it, bringing only chaos and inner division.
The sacrament of penance and reconciliation is an instrument of God's great mercy. There is not an hour or a minute on the clock when man does not receive God's love. Every day, in many places and churches around the world, thousands of people leave the confessionals and become sin-free people with a "pure heart." However, it is imperative that Christ live in this "purified heart" as soon as possible. Only He, as true God, can give man inner peace and make him truly free.
Let this Word we receive today be an encouragement for us to allow our sins, bondage and attachments to die away, to finally live a full life for God. All that is needed to accomplish this task is our consent that eventually Christ may dwell in our hearts. Are you ready to say to Him: live in my heart?