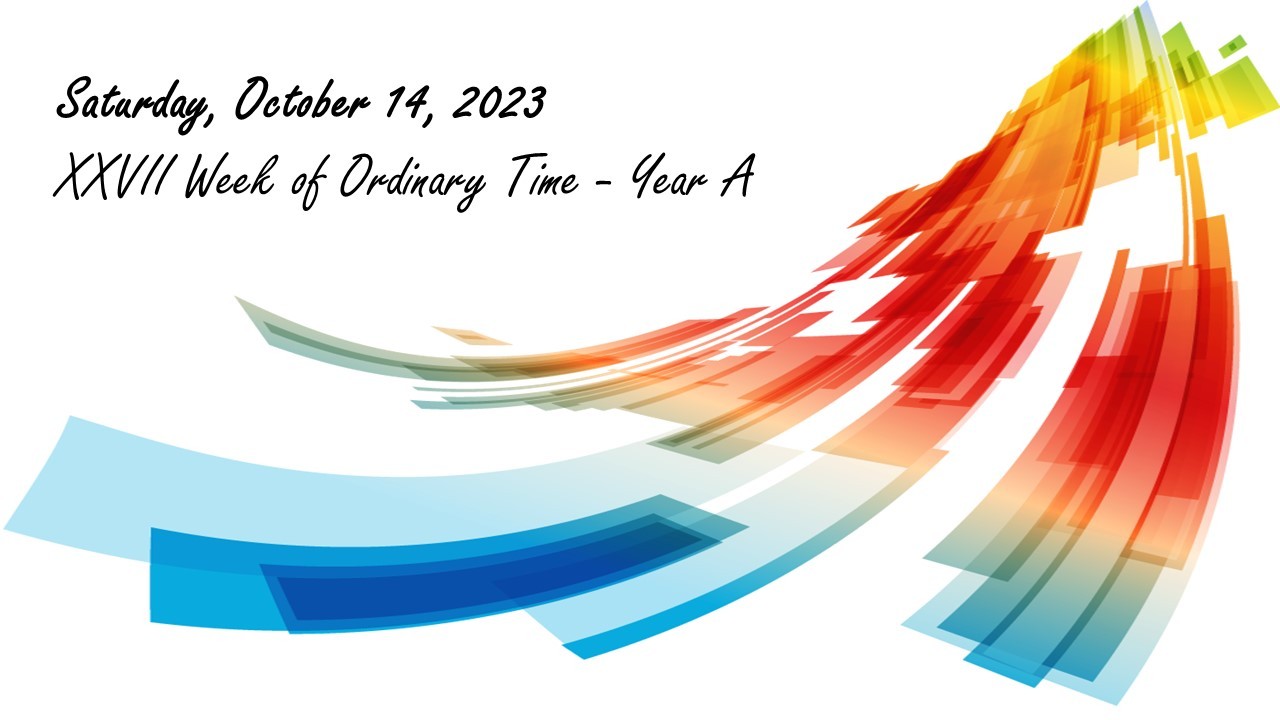 Saturday, October 14, 2023
Saint Calixtus I, Pope and Martyr
Gl 4:12-21;
Ps 96;
Lk 11:27-28
"Although only in heaven will we truly see Mary's glory, admire her forever and praise her greatness," wrote Blessed Paul Manna, we can now accept without a doubt that she is unique and blessed among women. Her motherhood and trust in God's promise make her a special woman.
Today's gospel shows us among the crowd an anonymous woman who admires Jesus by praising his Mother. Christ agrees with her but emphasizes that, above all, blessed are those who hear God's word and keep it. Thus, each of us can be like Mary, so blessed, so happy, that is, so open to receive God Himself. All it takes is one thing: listening to God's word and fulfilling it. This is not an easy process. It is important that this Word is not listened to, but actually heard, understood and lived. We are constantly learning to do this, and in fact everything we do, our life and our pursuit of heaven, everything is centered on this.
Through today's Gospel, Jesus wants to tell us that it is possible to be blessed, that his grace works in us so that others, looking at us, will want to glorify God. May Mary support us in this effort of ours to hear and carry out the Word of God, just as she believed in the Word and put it into practice.