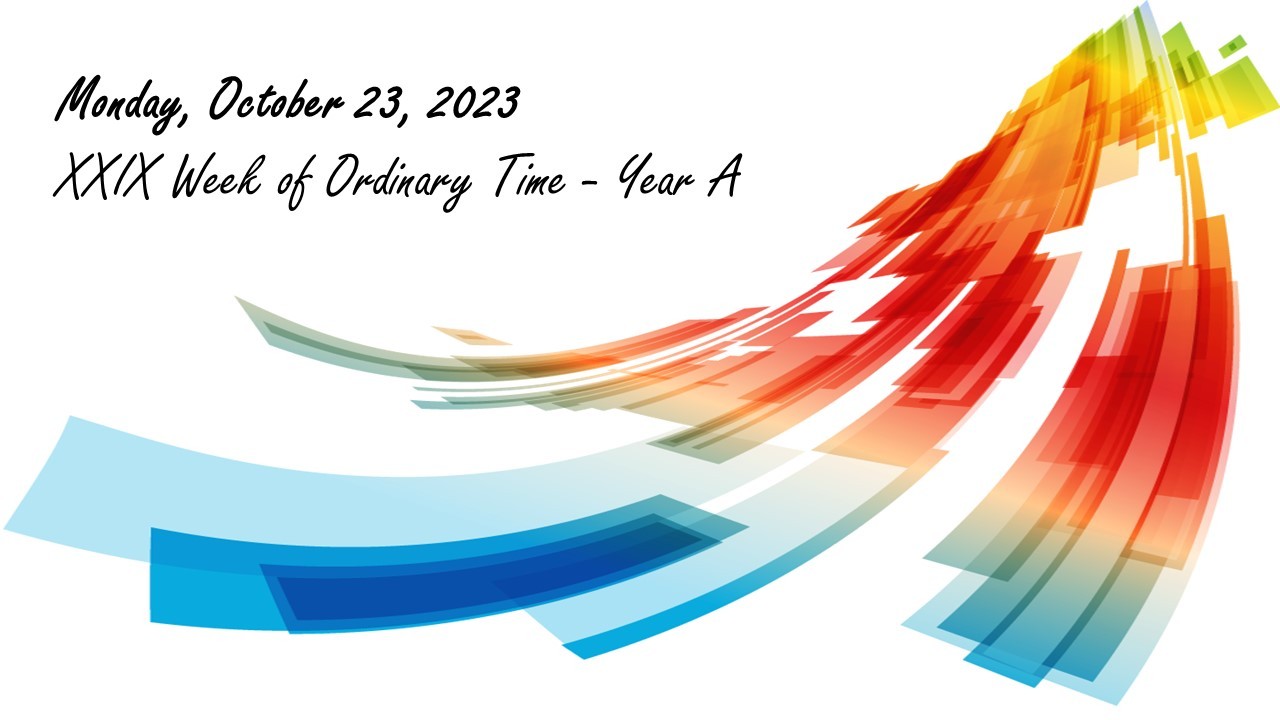 Monday, October 23, 2023
Saint John of Capestrano, Priest
Rom 4:20-25;
Ps from Lk 1;
Lk 12:13-21
A man who does not believe in God wants to decide everything for himself, even to the point of feeling equal to God and giving orders to his Creator. A person sometimes tries to dictate to God what they should do. Like one in the crowd in today's Gospel passage, who said to Jesus, "Teacher, tell my brother to share the inheritance with me." A man without faith forgets God and spiritual things. He focuses only on the mundane and material. He reasons about where and how to store his earthly good, forgetting that all this is only temporary, fleeting and ephemeral.
A man without faith is not interested in missions, evangelism or spreading the Kingdom of God. The more important missions are to us, the stronger our faith in God's presence and works in the history of the world and the Church will be. Our interest in missions shows how important for us are the death and resurrection of Christ, who gave his life for every man and woman so that all might know him, love him and be saved. It is no coincidence that John Paul II wrote, "Mission is an issue of faith, an accurate indicator of our faith in Christ and his love for us" (Redemptoris Missio, 11) Lack of missionary commitment shows our ignorance toward what is spiritual and eternal.
In Mission Week we want to constantly remind ourselves of our missionary vocation, our brothers and sisters at the ends of the world and the missionaries working there. May the example of Abraham in the first reading strengthen us in not doubting the meaning of what comes from God that is eternal. May our faith in God's love and our concern for this truth to reach every man be "credited as righteousness" to us (cf. Rom. 4:22). Let us ask for more faith and involve ourselves even more in missionary animation and cooperation.