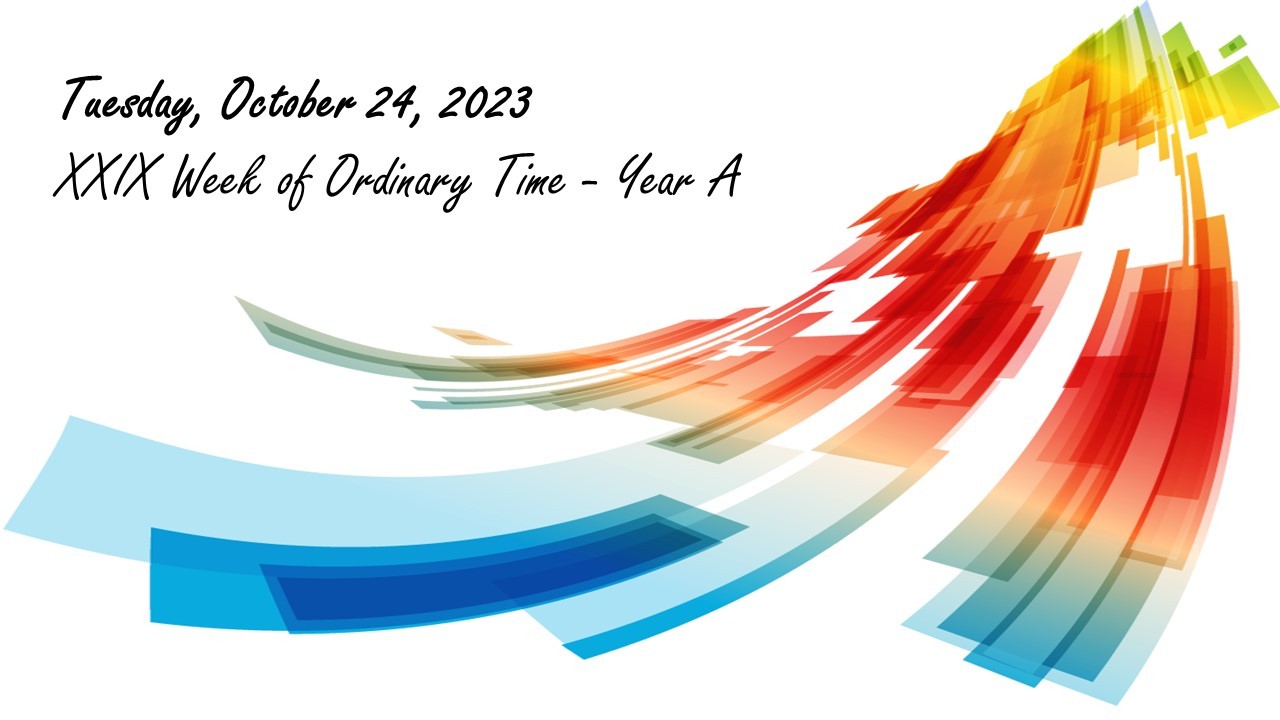 Tuesday, October 24, 2023
Saint Anthony Mary Claret, Bishop
Rom 5:12,15b.17-19,20b-21;
Ps 39;
Lk 12:35-38
Only God can transform death into life. He transformed the cross of Christ into the joy of resurrection. The tears of many hungry, abandoned, sick and slaves of the evil spirit were transformed into serenity, peace and the freedom of God's children. Today St. Paul reminds us of this extraordinary paradox of God's action. Interestingly, the Apostle of the Gentiles does not tell us that after Christ's resurrection all suffering and all sin would disappear from the world. He does not promise heaven on earth. Rather, he reminds us that after the dawn of Resurrection Sunday, evil and death no longer have the last word and will never have it again. Where sin abounds, grace abounds. The more man goes astray, the more God goes to meet him. But He never breaks people's freedom and never forces them to faith.
In order not to lose God who comes to meet us every day and to receive His grace, we must be constantly ready. When readiness and expectation are lacking, it is easy to ignore or fail to recognize the signs of God's presence and action.
Today, in the Church's liturgy, we remember St. Anthony Mary Claret, a great 19th-century bishop and missionary, founder of the three religious families and father of the First Vatican Council, defender of the dogma of papal infallibility. Although this is an optional memorial, the person of Father Claret fits perfectly into Mission Week. This tireless proclaimer of the Gospel, short in stature but great in spirit, repeated that the love of Christ inflamed him and impelled him to carry the fire of faith to the whole world. He often prayed, "Grant, Lord, that I may know you, and through me others may know you, that I may love you, and that I may make you loved and served by all..." He was always ready to listen to God and bring him to others.
May the desire to bring Christ to others by example of life, prayer and missionary collaboration also be kindled in us. May we always be ready for the encounter with God who always wins, who always has the last word and wants to grant us graces, regardless of our behavior.