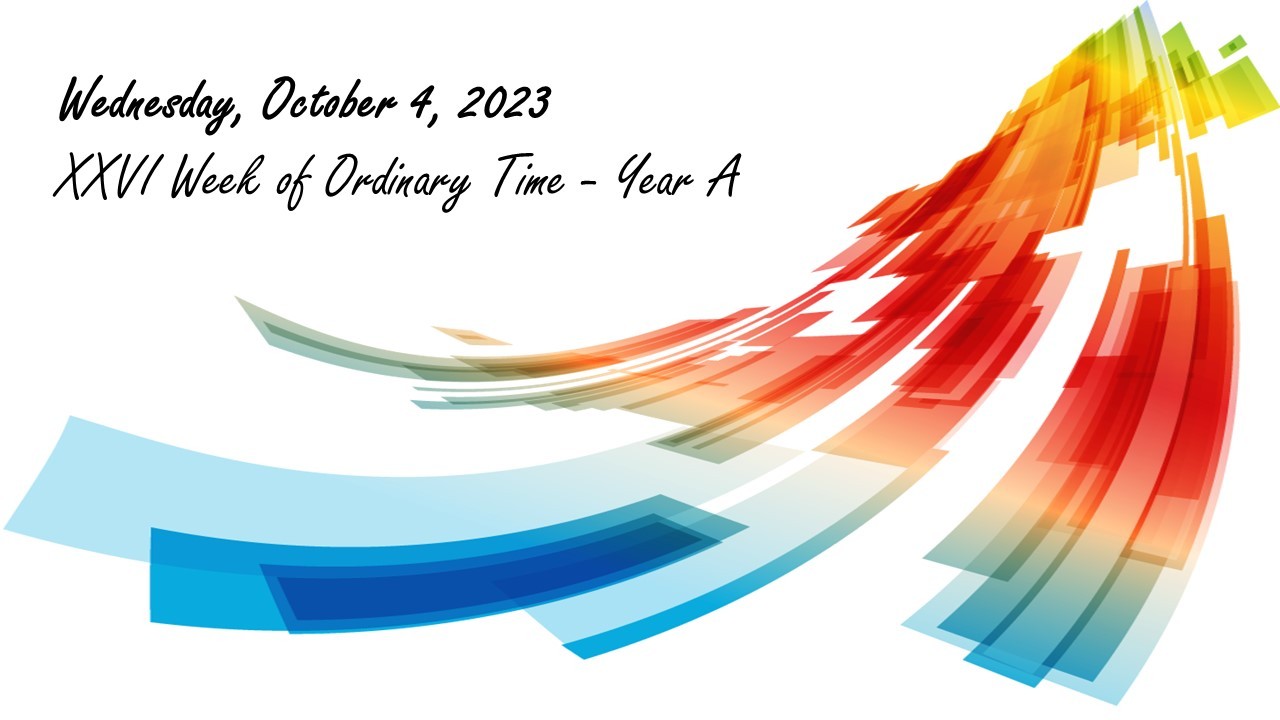 Wednesday, October 4, 2023
St. Francis of Assisi
Ne 2:1-8;
Ps 136;
Lk 9:57-62 (Readings for the day)
Gal 6:14-18;
Ps 15;
Mt 11:25-30 (Readings for the Feast)
"A true missionary, who never ceases to be a disciple, knows that Jesus walks with him, speaks to him, breathes with him, works with him. He senses Jesus alive with him in the midst of the missionary enterprise" (Evangelii Gaudium, n. 266).
Such a true disciple for us is the Holy Father, who preaches the gospel with his whole being. Today the world hears such witnesses: people determined to follow Jesus.
Today's gospel shows various attitudes of different people who have good desires, recognize the presence of the Messiah, but find it difficult to enter the path of perfection, the path of Jesus. We can always build on our past, on the wealth of experience we have gained, this is especially necessary in the work of the new evangelization. We should not be afraid to use our talents that we can "baptize," that is, give them the name of God. So did the great saints, for example, the patron of today's feast, St. Francis of Assisi liked to say to his brothers, "It is not worth going to preach the Good News if your only way is not the Good News." Being close to Jesus is the goal of the journey; Christ himself helps us in our daily lives. A good evangelizer cannot divide his lifetime into work, school, monastery, marriage and evangelization. Everything we do, what we offer with our deeds and words can be Good News. On the way of following Jesus, as in today's gospel, there can be nostalgia, burning enthusiasm, fatigue, and a desire to return to our former life. Then it is worth repeating the confident words of St. Francis of Assisi (Praises of God Most High):
You our faith, You our hope.
You are our great sweetness.
You are our eternal life.
Great and admirable Lord, almighty God, merciful Saviour.