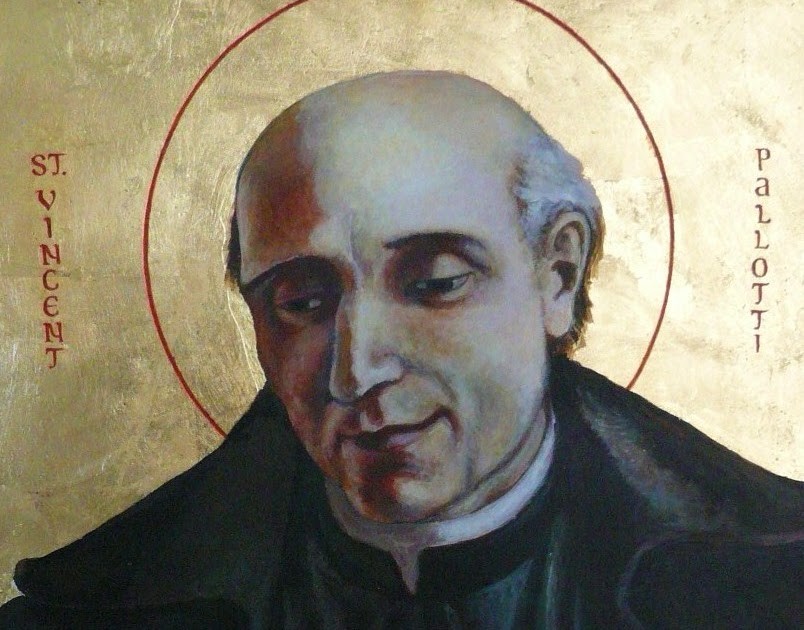 St. Vincent Pallotti and the formation of missionaries
Born in Rome on April 21, 1795, he was ordained a priest in 1818. Fr. Vincent founded the Pious Union of Catholic Apostolate, recognized in 1835 by the Cardinal Vicar of Rome, Carlo Odescalchi and blessed by Pope Gregory XVI. The Union has missions as its particular object: the main purpose of the Society is to promote the establishment of colleges for the preparation of missionaries.
Starting from 1833 and up to 1840, subsequently from 1848 to 1850, Fr. Pallotti is the spiritual director of the Pontifical Urban College of Propaganda Fide, which welcomes seminarians from the churches of mission territories. His devotion in the College is still alive today: in fact a seminarian writes a letter to St. Vincent every year, as an ideal response to what the saint wrote to the students of the Urban College on May 17, 1849. Forced to hide temporarily at the Irish College, during the Roman Republic, he wrote one of the most beautiful letters to the seminarians in Latin, to console and encourage them. Among the first closest collaborators of the founder in the Pious Society of the Catholic Apostolate there are some students of the College; the same Vice Rector Fr. Raffaele Melia, who later became the first Pallottine missionary.
St. Vincent did his utmost to help Christians to obtain the money necessary for the construction of churches and to help the missionaries. He managed to collect sums sufficient not only to build the church of Ormi, in Persia, but also to procure vestments and ornaments for divine worship, print sacred texts and religious pamphlets, including the "Eternal Maxims" of St. Alfonso Liguori.
He died in Rome on January 22, 1850. His remains are kept in the church of St. Salvatore in Onda, in Rome. He was beatified by Pope Pius XII in 1950 and proclaimed a saint by Pope John XXIII in 1963.