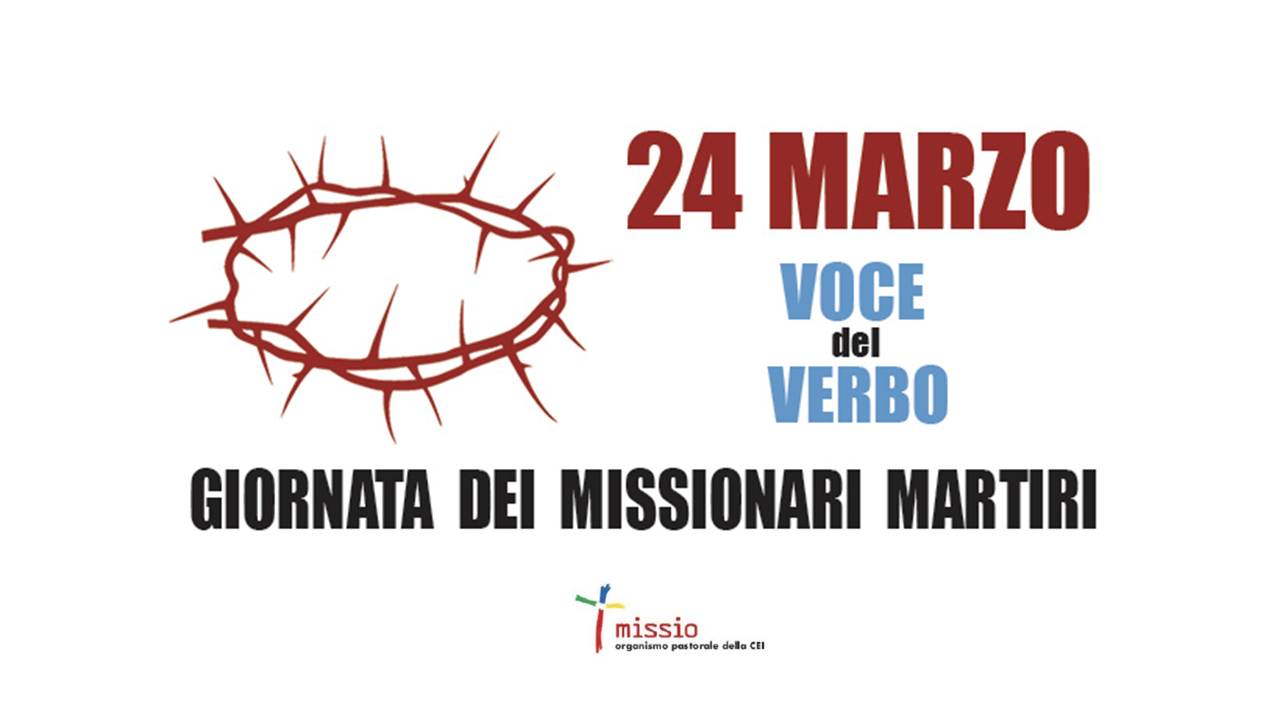 Eve of the 30th Day of Missionary Martyrs - Holy Rosary on TV from the Pontifical Urban College "de Propaganda Fide" - Rome
On the evening of Wednesday, March 23, on the eve of the Day of Prayer and Fasting in memory of the missionary martyrs that is celebrated on 24 March every year, Missio Foundation together with the community of the Pontifical Urban College "de Propaganda Fide" - Rome, and in the presence of Msgr. Giuseppe Satriano, Archbishop of Bari-Bitonto and President of the Episcopal Commission for the Evangelization of Peoples and Cooperation between Churches, animated the Missionary Rosary for all Missionary Martyrs. "Voice of the Word" is the slogan chosen for this day by Missio Giovani, the sector that promotes it.
The many missionaries killed in various continents, in 2021 as in previous years, listened to, lived and witnessed the "Voice of the Word" and in turn became "voice of the Word" in their mission environments.
«The voice of the martyrs, which is the Voice of the Word, of God made man to show his closeness to the fragility of life, has always been a seed, a sprout for Christian communities. It is no coincidence that the first saints of the Church were martyrs, heralds of the liberating Gospel of Christ, pillars of the faith that we still proclaim today».
Giovanni Rocca, National Secretary of Missio Giovani