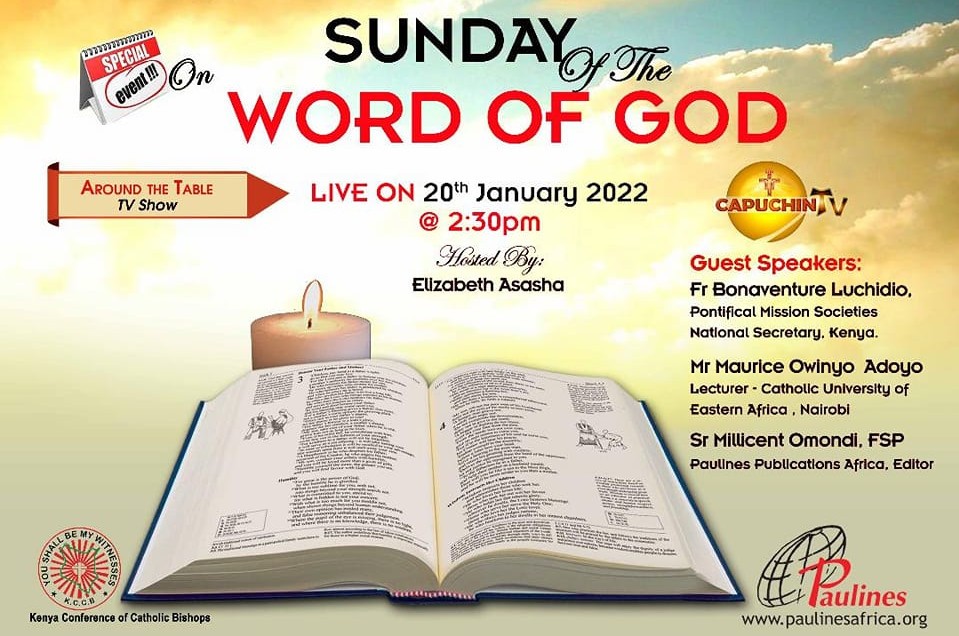 Sunday of the Word of God January 23, 2022, "Blessed are those who hear the Word of God"
On 30 September 2019, the feast day of St. Jerome, Pope Francis announced that the Third Sunday in Ordinary Time would be celebrated as the Sunday of the Word of God, a day dedicated to the celebration, reflection, study and dissemination of the Word of God.
In his Apostolic Letter instituting the Sunday of the Word of God, Aperuit Illis, Pope Francis stated, "Devoting a specific Sunday of the liturgical year to the word of God can enable the Church to experience anew how the risen Lord opens up for us the treasury of his Word and enables us to proclaim its unfathomable riches before the world."
This year's Word of God Sunday is 23 January 2022, and in Kenya it is being celebrated in the parish of St Francis Ruiru in the archdiocese of Nairobi. Bishop Michael Otieno Odiwa of Homa Bay Diocese who doubles as the Vice Chairman of the Commission for Missions and the Pontifical Mission Societies (PMS) Operations in Kenya, presides over the celebration.
The Word of God is a lamp for my steps. Let us carry our bibles to Mass for blessing so that we can enthrone this Word of God in our personal and communal life.
Our witness as missionary children is in reading the Word of God, praying for the needs of the world and feeling with the needy members of our society.