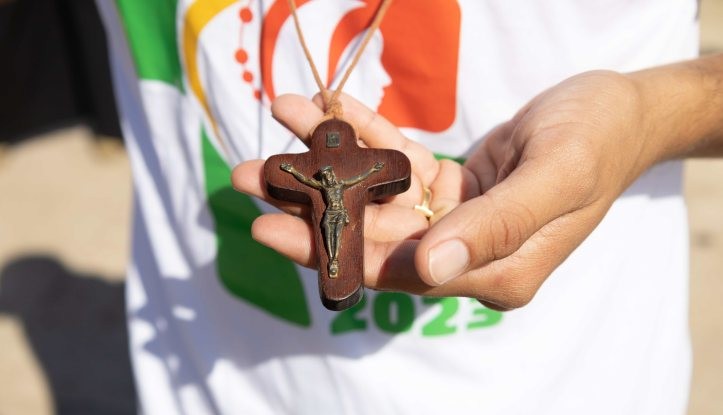 The Pontifical Mission Societies at World Youth Day
The Pontifical Mission Societies (PMS) are present at the XXXVII World Youth Day in the City of Joy, within the Vocational Fair, where young people will come into contact with different movements, associations, communities, religious orders and ecclesial initiatives. The presence of the PMS with a set up and animated stand (stand V-528, operational from Tuesday, August 1 to Friday, August 4 at the times established by the organization), the result of the synergy of several European national directions (including the Portuguese, the Polish, the Austrian, the Spanish and the English Direction) with the support of the American leadership, intends to be a concrete way to turn the spotlight on the missionary dimension of the universal Church. This is a very important occasion to introduce young people to the history, mission and initiatives of the PMS, which function as a capillary network worldwide, to put them in contact with those who work in the field of missionary work and to address each one a personal invitation to feel involved in this missionary dimension that challenges every baptized person.
To this end, a page dedicated to WYD2023 is available online on the PMS website, which young people can access through a QRCODE located on the roll up that will serve as background to the stand. At the same stand, missionary rosaries will be donated. Finally, on August 3 at 11:30 a.m, the PMS will have a dedicated space in the testimony area within the Vocational Fair, where some boys and girls from different geographical areas will share their missionary experience.