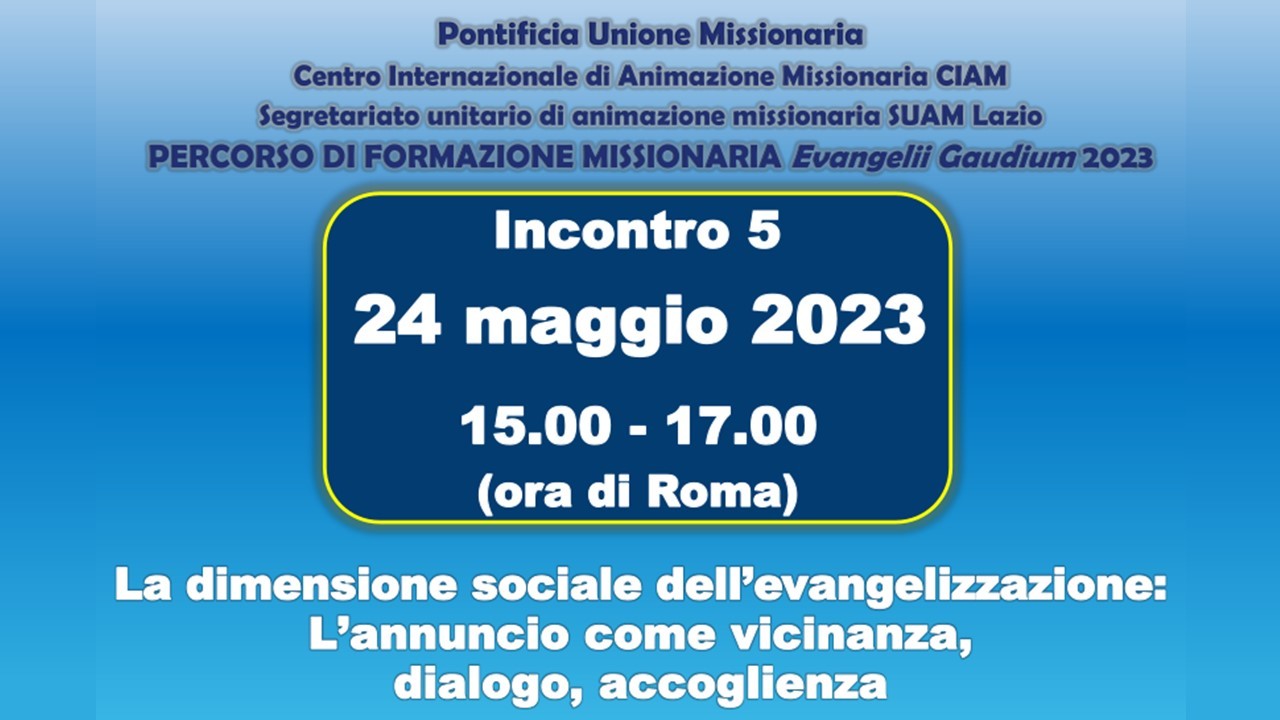 Missionary Formation Evangelii Gaudium, 2023 - Fifth Meeting 05/24/2023
Good morning,
Greetings from the International Secretariat of the Pontifical Missionary Union.
Thank you for your interest in the Evangelii Gaudium 2023 missionary formation program, which will be held in Italian every 24th of the month.
Please find attached the flyer with details for in-person and online participation in the 5th meeting (24/5/2023).
Zoom:
https://us06web.zoom.us/j/88000610893?pwd=WWlFcnlIRWVLbWp5TWM4WW1WOFFsQT09
Thank you very much for your attention.
In communion of prayer,
Anh Nhue
P.S. I also send again the flyer of the whole program.