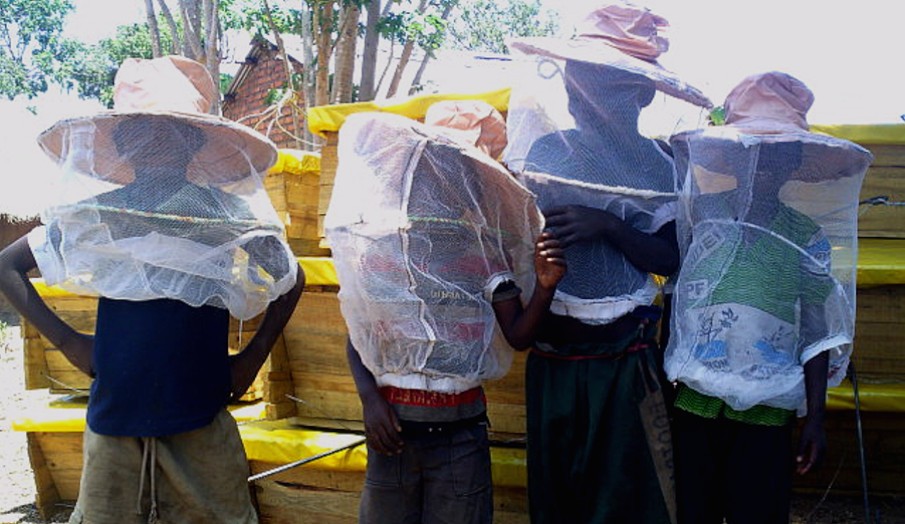 Prayer for the world of the economy
Two PMS projects, two virtuous self-financing experiences
Pope Francis dedicates the prayer intention of the month of May to the world of finance: "Let us pray that those in charge of finance will work with governments to regulate the financial sphere and protect citizens from its dangers".
In the missionary field we have selected two projects which, despite their structural simplicity, want to be a virtuous example of how a profit can be generated, with the aim of self-financing, in a fair and sustainable way, starting from one's own resources.
In Zambia, in the Diocese of Kabwe, the Pontifical Society of the Holy Childhood follows a project dedicated to the production of honey, entrusted to Fr. Oscar Yamba Lupanza, CICM, aimed at 321 children.
Father Lupanza trains children in this project, teaching them from an early age to love and protect nature, on the basis of the Holy Father's teaching in the Encyclical "Laudato Sì". Children will be invited to learn the importance of bees in the life of human beings and the care of nature in general and will thus be motivated to learn the whole process of honey production. At that point the parish will sell honey on behalf of the children and the money will be used to provide what is needed in the pastoral care with children, for example the construction of meeting places; or for their Christian and cultural formation, or even for games and entertainment. The children of the parish, located in a rural area, where there are no dirt roads, electricity, water, are many and such a project is a tool to cope with the lack of structures. The project falls within the broad horizon of pastoral animation work carried out by the Childhood Saint in the diocese of Kabwe and which consists of various Sunday catechetical activities and participation in different events and activities throughout the year.
Self-producing an album of religious songs is instead the heart of the project supported by the Pontifical Society of St. Peter the Apostle in Indonesia, in Medan. All the seminarians from 6 dioceses in the Sumatra area who collaborated in this project were involved, which led to the recording and publication of the first album of religious songs in the year 2015-2016, entitled "Ego Sum Pastor Bonus", distributed in 5000 copies. All the songs are born from the life experience of the seminarians and are inspired by it. The distribution of the album pursued the dual purpose of making other young people aware of the vocational call by listening to the songs and making them understand how important and central the formation that takes place in seminaries is, thus motivating Christians to support them spiritually and financially.