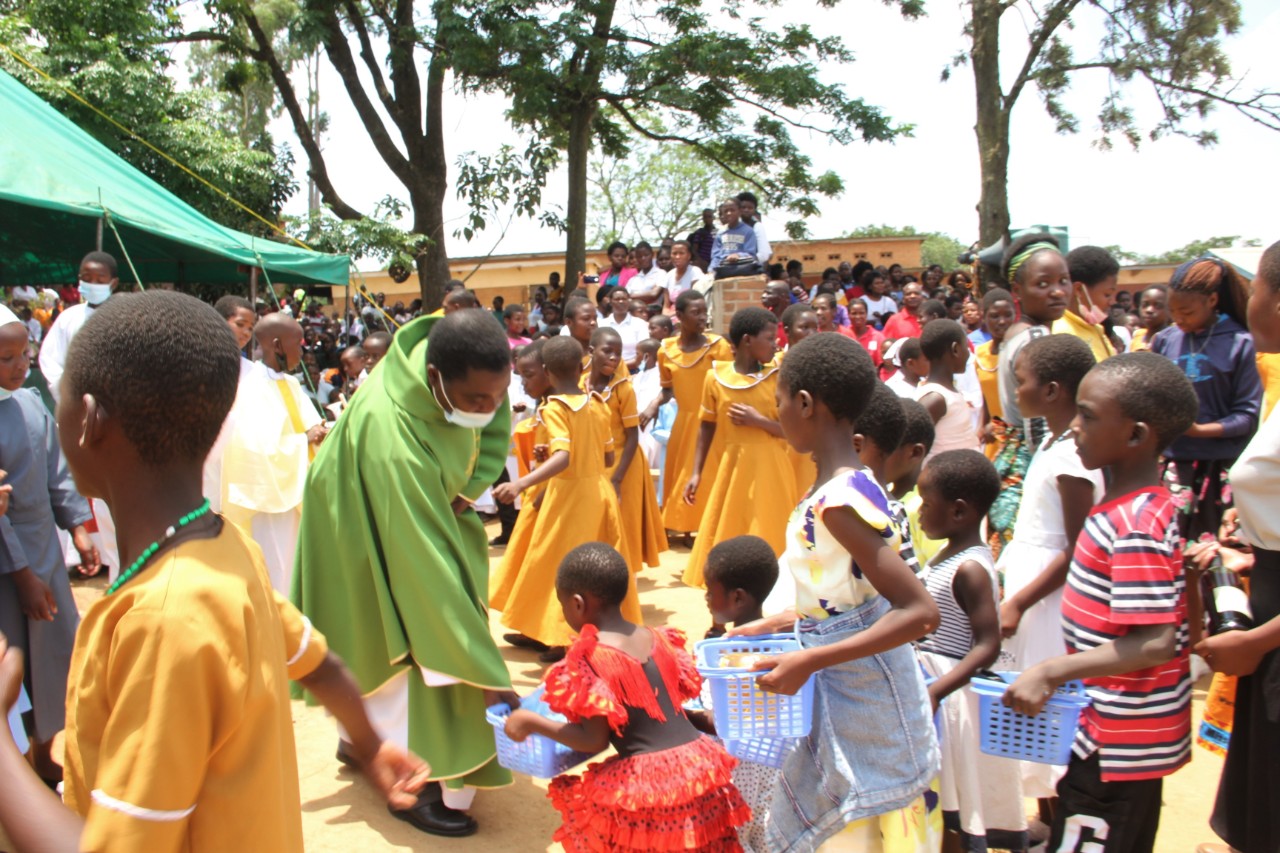 Malawi: Catholic Church launches Epiphany with a call to guard children against abuse
Text & photos By Luke Chimwaza

The Catholic Church in Malawi last Sunday launched preparations for Epiphany celebration- a missionary day for children which will run to January 2 next year and will be observed under the theme 'You will be my witnesses......to the ends of the World' (Acts 1:8).

The function took place Bangwe parish in the Archdiocese of Blantyre which was chosen by Episcopal Conference of Malawi (ECM) to host the event.
Speaking when he presided over the launch on behalf of ECM President, Vicar General for Blantyre, Monsignor Boniface Tamani spoke tough on child abuse. He has since appealed to the Catholic church and all Malawians to protect children from all evil.
"We need, as a society to think through in terms of what we're doing to protect our children from any form of abuse. Every community; a village or Church level must be sensitised about these issues. It's sad that some of these issues are happening but never reported because the perpetrators are our relatives, we need to know that we're protecting wrong people so we need to understand that what is happening is harmful to a child's, psychological and emotional being for the rest of their life" He said.
Tamani, further encouraged Catholics to ensure children are raised in manner that will make them well meaning citizens.
"If the children are very well grounded in the Christian values and principles at very early age, they can easily start practicing and get used to what is right and proper before God and it will not be difficult when they grow up. With strong faith and strong principles, they'll be able to withstand some elements that may be coming on their way and in so doing the Catholic Church will survive through them." He added.
On his part, Pontifical Mission Society director at ECM, Reverend Father Vincent Mwakhwawa said Epiphany is an opportune time to help children display their abilities.
"The Catholic Church has this day to give support to the children that they express themselves, especially expressing the fundamental values of human right of a child, so we want them to express that by participating in the liturgy and life of society through worship and dances because they are part of society. Through this, we want also to teach adults to respect and value children and realise that in them there's God and potential to do many things." He said.
This year's Epiphany will be hosted Bangwe Catholic Parish and will be closed on Epiphany Sunday, January 2, 2022.