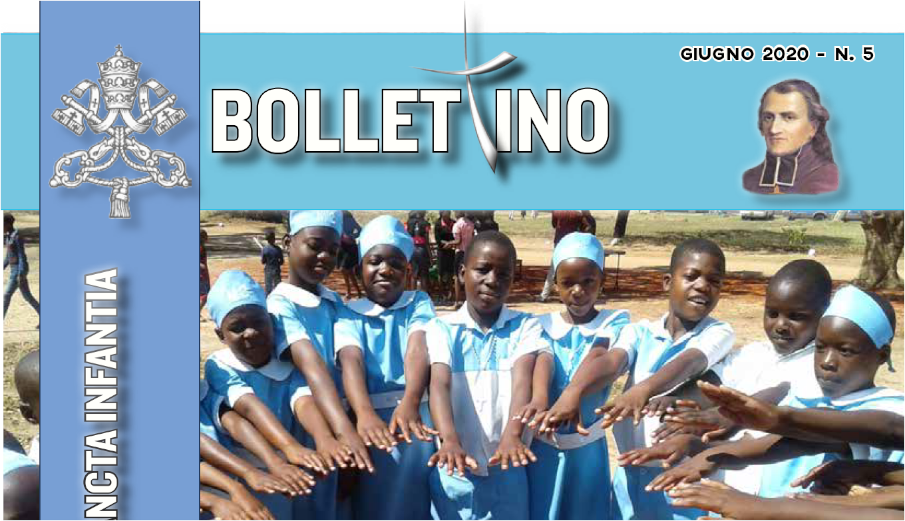 POSI: The V issue of the Bulletin released in June
The new issue of the bulletin of the Pontifical Society of Missionary Childhood (POSI), nr. 5 of June 2020, disseminated in various languages ​​through the National Directions of the PMS of all continents and available on the website http://www.ppoomm.va, emphasizes the great changes imposed by the pandemic in everyday life and presents an overview of how children and young people have lived through this time. Sr. Roberta Tremarelli, General Secretary of POSI writes in the editorial: "In this time of pandemic we have observed with joy that the presence of the other, the relationship with the other, closeness and sharing are important and essential to everyone's life. We have been forced into relationships lived in a different way, we have made a sort of purification even in ordinary thoughts and gestures. Faith in the risen Christ and the gift of the Holy Spirit revive hope in us at all times and we can thank the Lord by looking at what children and young people, in various parts of the world, have lived and achieved with a missionary spirit and according to the charism of Holy Childhood".
At the opening of the bulletin two reflections on friendship, the first by Don Odonya Henry Juma, of the Diocese of Eldoret, Kenya, and the second by Sister Gabriella Maria Ianieri, cssf, Assistant of the Faculty of Philosophy at Felician University in New Jersey, USA.
Alongside the activities carried out at this time in Madagascar, Mozambique, England and Wales, Poland, Argentina, Honduras, Bolivia, Italy and India, this bulletin also presents the events experienced before the lockdown: the celebration of Missionary Childhood and the day of the Epiphany in Malawi; the enthusiasm of the missionary children of the diocese of Chilaw, in Sri Lanka, "who speak of Jesus without embarrassment or artificiality"; Missionary Childhood of Rajshahi, Bangladesh.
There is also news of important initiatives such as the "Friendship Camp" of the diocese of Pala, in Chad, created to give children a place for learning and sharing evangelical, intellectual, human and pastoral values; the missionary commitment promoted in the Catholic schools of the Diocese of Goroka, in Papua New Guinea, also shared by the children of other Christian Churches and other denominations that attend the same schools; workshops for children on acceptance and love for those who do not know, on globalization and on the xenophobic mentality, organized in the diocese of Aliway, in South Africa; the great feast of Missionary Childhood Day celebrated in the cathedral of the diocese of Mongomo, in Equatorial Guinea, with more than 1500 children, accompanied by many families.
To close the Bulletin, the "Children's Prayer to God against the spread of the Coronavirus", prepared by the children of Tanzania.