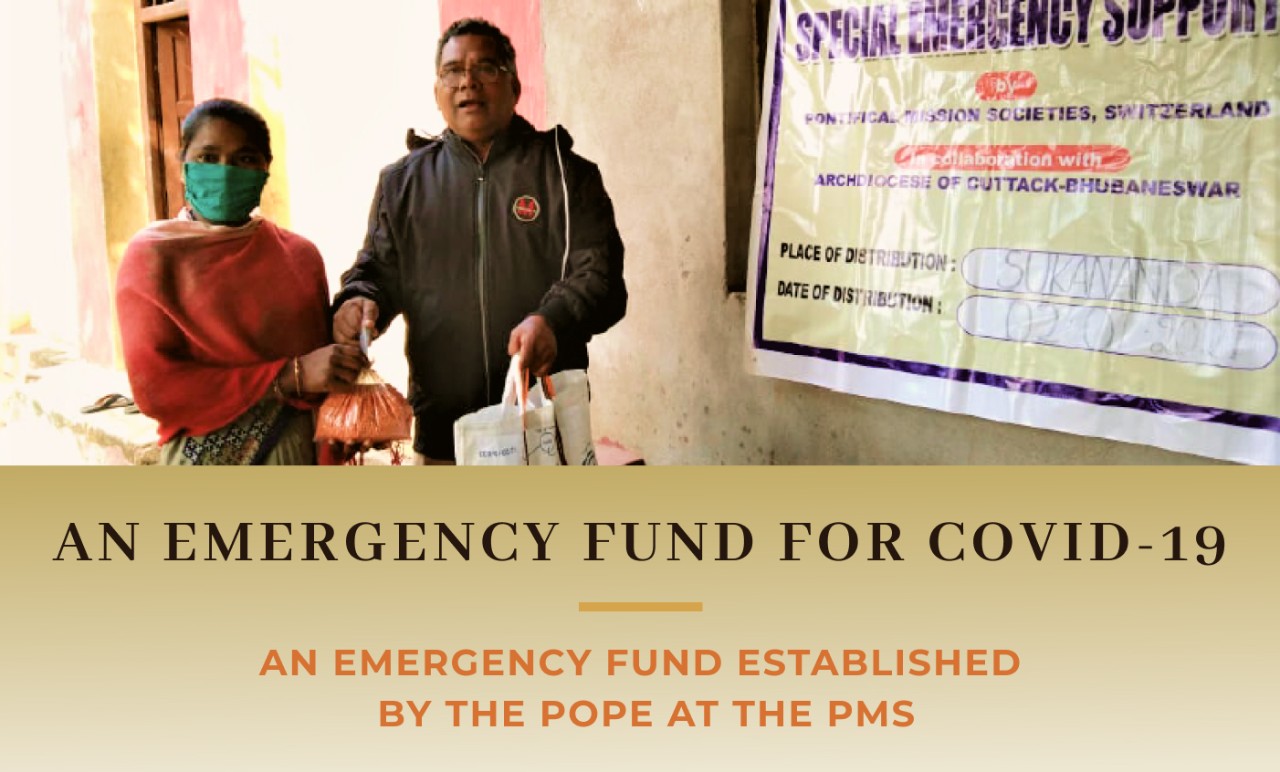 The Dioceses of Kabgayi (Rwanda), Kenema (Sierra Leone), Gbarnga (Liberia), of Cuttack-Bhubaneswar (India) and the Apostolic Vicariate of Pando (Bolivia)
The initiatives carried with the subsidies received
His Exc. Mgr. Smaragde Mbonyintege, bishop of Kabgayi (Rwanda), thanks the PMS for the extraordinary subsidy received through the Covid-19 Emergency Fund. 
The main objective of the project was to equip parishes and places of worship with the materials necessary to avoid the spread of the pandemic and at the same time continue to celebrate Sunday Holy Mass, impart the sacraments and carry out other exercises of piety. It was thus possible to reopen the doors of parish places of worship - even if it was not possible for all parishes - and to guarantee participation in Sunday liturgies. 
His Exc. Mgr Henry Aruna, bishop of Kenema (Sierra Leone), in the report on the use of the extraordinary Covid Fund subsidy, stresses that this came at an appropriate time when all the churches in Sierra Leone were closed. All priests, men and women religious, as well as Major seminaries were able to benefit from the help and continue their apostolate. 
His Exc. Mgr. Anthony Richard Fallah Borwah, bishop of Gbarnga (Liberia), highlights how important it was to help priests and catechists financially in this pandemic period, in a context of very serious financial crisis for the clergy. 
His Exc. Mgr. Eugenio Coter, Apostolic Vicar of Pando (Bolivia), describes how the subsidy allowed the resumption of pastoral activities in parishes and ecclesial communities, since there is no form of income in this period of restrictions. The subsidy made it possible to keep essential services in operation in the area and to buy food and medicines for the population. 
His Exc. Mgr. John Barwa, SVD, Archbishop of Cuttack-Bhubaneswar (India) expressing gratitude on behalf of the diocese, explains that the subsidy has been fully used to reduce the threat posed by the pandemic and meet the essential short-term needs of people belonging to the Archdiocese. The project launched aimed to help one thousand five hundred families with a food kit and a health kit, which allowed widows and families not to have to go and look for food for a certain number of days, thus avoiding exposure to the spread of the virus. Even if it is a little help, it saves lives.