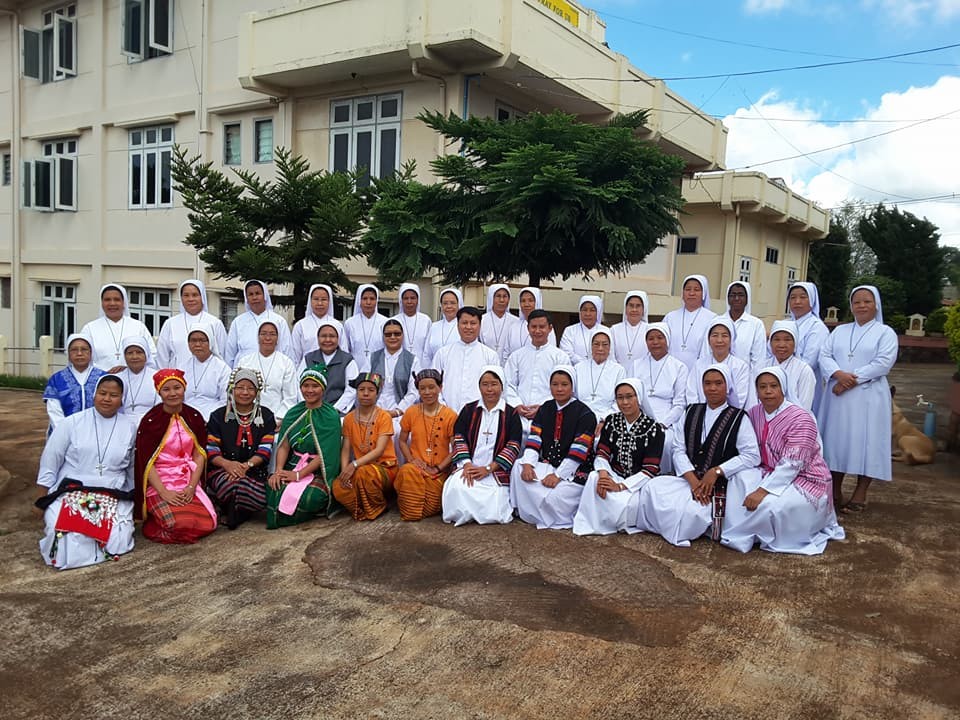 World Day of Consecrated Life
POSPA's commitment to the formation of men and women religious
Today we celebrate the 25th World Day of Consecrated Life "dedicated to our wonderful vocation which in different ways makes God's love for man, woman and the whole universe shine forth", write Cardinal Joao Braz de Aviz, Prefect, and Msgr. José Rodriguez Carballo, Secretary of the Congregation for Institutes of Consecrated Life and Societies of Apostolic Life on the occasion of the anniversary, with the invitation to be "the Samaritans of these days, overcoming the temptation to isolate and cry on oneself, or to close our eyes to the pain, suffering and poverty of so many men and women, of so many peoples".
The Pontifical Society of Saint Peter the Apostle promotes the awareness of the need to develop local clergy and consecrated life in recently founded missionary churches in Christian communities.

As far as Religious Congregations are concerned, POSPA engages in a program of ordinary subsidies for novitiates and in a recent scholarship program for Religious.

In 2020, POSPA continued its scholarship program in favor of men and women religious of religious Congregations of diocesan right, with the aim of preparing and making available their members to the Congregations who deal with the formation of novices. In 2019, POSPA contributed to the formation of novices in 1,121 male and female novitiates. The total number of novices was 7,845, of which 2,801 men and 5,044 women.

This year, a novelty was introduced at the level of novitiates. An application form, which previously existed only for seminaries, is now made available to novitiates in order to submit an application for ordinary subsidies. This makes it possible to create a relationship of fraternal communion with POSPA and to share the content of their mission.
Aware of the progressive decrease of ordinary subsidies annually, most of the Seminaries and Novitiates are dedicated to self-realization activities as an integral part of priestly and religious formation. As regards to the basic criteria for being able to welcome a request for subsidy, two elements were introduced: the question on the existence of a child protection policy; the presentation of the project to the attention of the National Director of the PMS of the country where the request comes from.