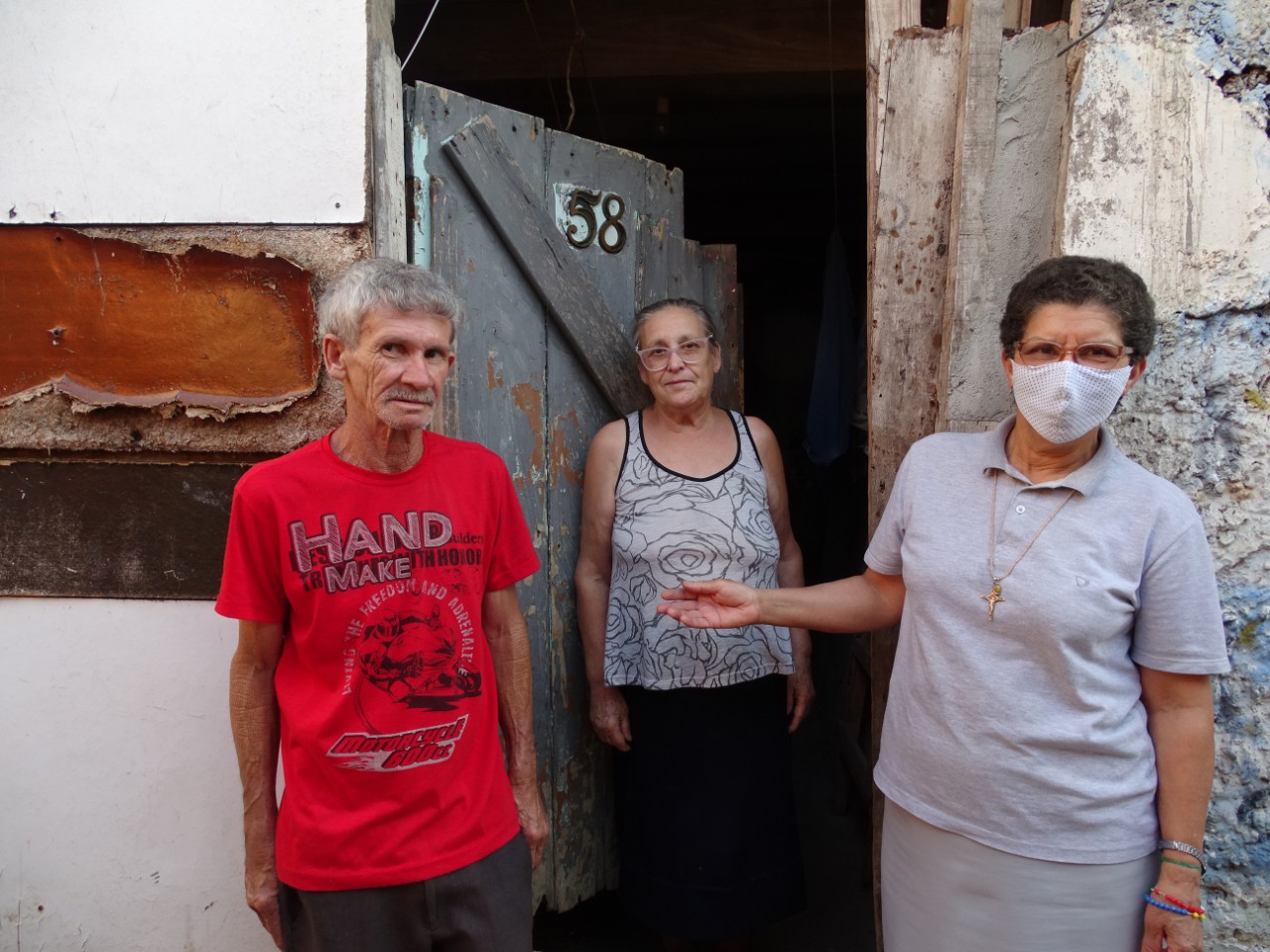 Prayer for those who are committed to human right
The experience of four Consolata missionaries in a favela in Sao Paulo in Brazil
Pope Francis, in the prayer intention for the month of April, recalls those who are committed to people's fundamental human rights. The daily work and prayer of many missionaries in the world are for many populations the instrument that ensures that some of these rights, at least the basic ones, are guaranteed.
Sr. Hedviges Giacomozzi, Sr. Maria Schmitz, Sr. Clemência Sicupira and Carleta Gerard Longo are missionaries of the Consolata: "We are four Missionary Sisters of the Consolata and we live in the Nossa Senhora Aparecida Community Center, in the district called Jardim Peri, a vast suburb in the north of Sao Paulo, Brazil. We live in a small corner of the Social and Educational Center located in the favela. This Center assists children, adolescents, young people, families and the elderly with various socio-educational activities, to foster personal human, social and Christian growth. From the beginning, that is, since 1979, confronting the real life of the population in the light of the Word of God, our sisters have been the catalyst of the dreams, expectations and hopes of marginalized people, the majority of whom are composed of migrants from the Northeast and North of Brazil, who came here looking for work for a better life".

Today, the favela is slowly urbanizing, but it still has a long way to go. Among the projects that are followed by these four sisters are the Infant Education Center (180 children), the children and adolescents Center (285), the Center for young people (60), Homes for the Elderly (140), Recovery Center for those children who have had problems with justice (90), Family Social Assistance Service (1000), Adult Literacy Movement (100).

"In this time of pandemic, many heads of household are unemployed and therefore hunger and disease spread - explain the four sisters -. This requires us to be channels of solidarity to meet their needs and share food, medicines, clothing, help in rebuilding the fragile houses destroyed by the recent torrential rains. Our work is a very small drop, but it keeps alive the hope of the people in Providence that never abandons those who entrust themselves to it".