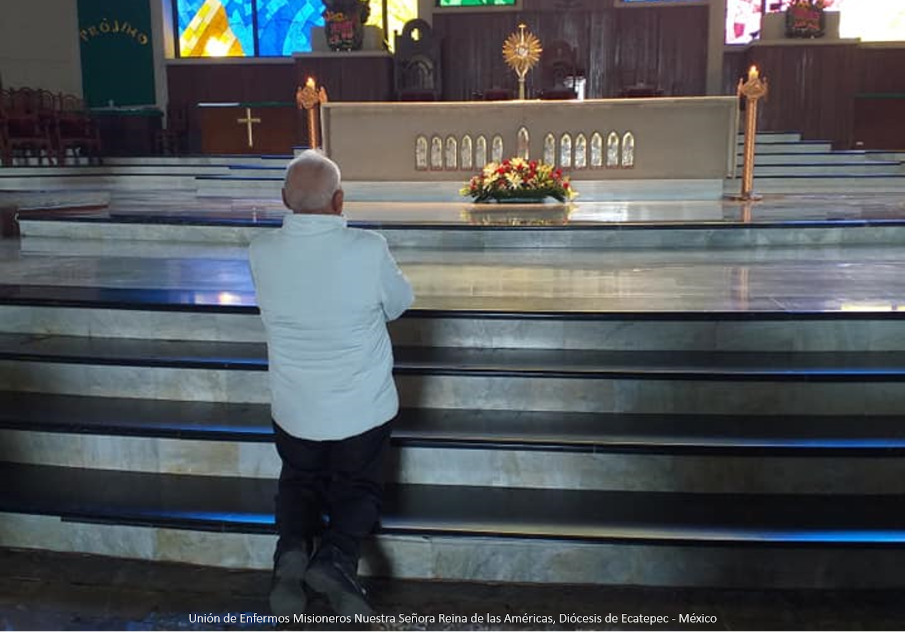 The offer of suffering for the Mission and missionaries around the world
Supporting the missionary action of the Church is possible even if pain and illness do not allow one to materially go on a Mission.
Already in Redemptoris Missio n.78 "Prayer needs to be accompanied by sacrifice. The redemptive value of suffering, accepted and offered to God with love, derives from the sacrifice of Christ himself, who calls the members of his Mystical Body to share in his sufferings, to complete them in their own flesh. The sacrifice of missionaries should be shared and accompanied by the sacrifices of all the faithful… By making such an offering, the sick themselves become missionaries"
This is what the Union of Sick Missionaries in Spain recalls, established in 1928 from the missionary spirit of a sick woman, Margarita Godet and spread thanks to the work of priest Ignacio Villanueva, who was also sick and unable to leave for the Missions. 
In the Iberian country, the National Direction of the PMS publishes the bimonthly "Triptych of the sick", a magazine wanted and inspired by the Union of Sick Missionaries. Those who find themselves in suffering offer their pain for the Missions, for the action of the missionaries engaged in every corner of the planet in proclaiming the Gospel. The Pope writes in the message for the XXIX World Day of the Sick: "Sickness raises the question of life's meaning, which we bring before God in faith. In seeking a new and deeper direction in our lives, we may not find an immediate answer. Nor are our relatives and friends always able to help us in this demanding quest" and cites the figure of Job to whom God confirms that his suffering is not a punishment or a state of separation from God, much less as a sign of God's indifference.
The national direction of the PMS in Colombia is also committed to the animation of the suffering in order to involve them with prayer in the evangelizing action of the Church: "Prayer leads us to grow in humility in order to recognize God our Master, to serve our brothers, not wanting to be more than others, rather, to feel ourselves truly brothers by seeing in every face a child of God and a brother of ours in need".
One can read the most recent issue of the Spanish magazine by clicking here https://www.omp.es/wp-content/uploads/2021/01/Enfermos-Misioneros-Enero-Febrero-2021.pdf