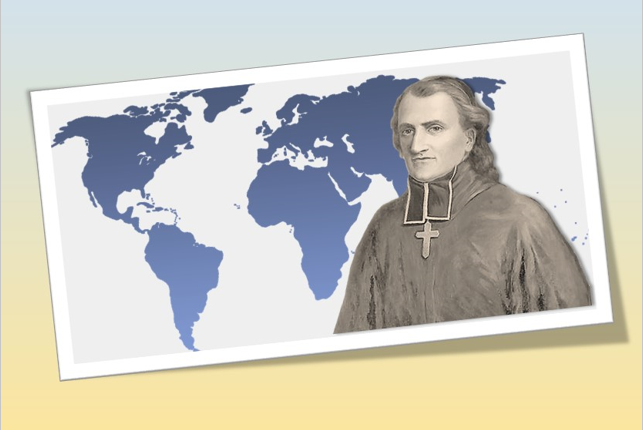 On May 19, the Pontifical Society of the Holy Childhood celebrates 178 years of life
In this month of May, the Society of the Holy Childhood celebrates 178 years of its Foundation which took place through the work of Monsignor Charles de Forbin-Janson, bishop of Nancy on May 19, 1843. The young bishop, struck by the news that came from the French missionaries in China with regard to the numerous children who died without having received baptism, after having asked Pauline Jaricot, foundress of the Pontifical Society for the Propagation of the Faith, for advice, she had the idea of ​​involving the children of France: "One Hail Mary a day, a penny per month" to cure a child and save his/her soul and with this initiative throws the seed which gave birth to the Society. Msgr. Forbin-Janson is a great preacher: on June 2, 1839 Pope Gregory XVI gave him an official mission, convinced that the young bishop, inspired by the Holy Spirit, would have retraced the work of Saint Vincent de Paul, a work of mercy and of grace, in the United States and Canada. The French bishop, accompanied by two priests of the Congregation of Priests of Mercy, to whom he offered a college in Spring Hill, near Mobile, sails from Naples on September 15, 1839 and arrives in New York on the following October 18, where he started two years of missionary preaching: "This great America and its prodigious future opens before me! It is still a child, but a giant whose civility, good or bad, affects everyone", underlines the bishop who in the great American city begins the construction of a church consecrated to St. Vincent de Paul before going to preach in Philadelphia.

In May 1840, Msgr. Forbin-Janson is in Baltimore, Buffalo, Detroit, Dubuque, Iowa, and St-Antoine (Minneapolis). On August 16, he is in Cincinnati and on December 1 again in New York. In the last quarter of 1840 he was in Canada: on September 3, he arrived in Québec, on October 2 in Montréal where he went on a mission to Terrebonne, to lake des Deux - Montagnes where he met the Indians residing there, and preached in the seminary of St. Sulplizio. From January 21, 1841 he is in Montreal, in St. Lorenzo and St. Scolastica and on February 1 in Trois-Rivières. On December 1 he is back in New York. In just over a year, Msgr. Forbin-Janson preached without sparing himself in over sixty different places: the dioceses of Quebec, Montreal, Kingston and the Maritime Provinces benefited from so much grace. In January 1842 Msgr. Forbin-Janson is again in Rome and can inform Pope Gregory XVI of the outcome of the mission: the pontiff appoints him assistant to the papal throne and Roman count for his extraordinary zeal in the propagation and defense of the Catholic faith in America.